Financing at Gear Club Direct is available compliments of GE Capital.
If you are out of state make sure to follow the appropriate instructions for getting your own Gearclub GE Capital card.
Resident of Illinois can give us a call at 855-556-8444 or come into our Chicago location Monday-Friday 10:00 - 7:00 PM.
Online financing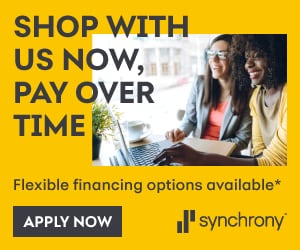 Quail Financial Solutions, click here
Quick Spark financial, click here